About the VortX RT Lotus 7 Style kit car
The MNR VortX RT is more than a replica. But any description of the VortX RT must begin with mention of the original road and track racer, the legendary Lotus Seven.


The Lotus Seven is a masterwork design from race car engineering genius Colin Chapman, founder of Lotus. The original 7 made is debut in 1957! Chapman visualized the 7 to be a 4 wheeled motorcycle of sorts incorporating a light weight multi-tube space frame with high torsion resistance, powerful engines and handling to eclipse all contemporary sports cars. This car could be driven to the track, raced and then driven home. The result was arguably the most enjoyable car ever built. In fact the Seven is still in production and available from Caterham.
Fast Forward to today and the Marc Nordon Racing (MNR) and their VortX RT (Road & Track) models. The VortX RT has the styling of the seven and stays true to Chapman's original core design principals to achieve maximum performance.
Simply put, the VortX RT is a modern and updated high performance custom car designed to best advantage of modern tire technology and engine availability and components.
The VortX RT is the ideal tool to use for club racing, track days, hill climbs and other auto sports or just for some back road adventure.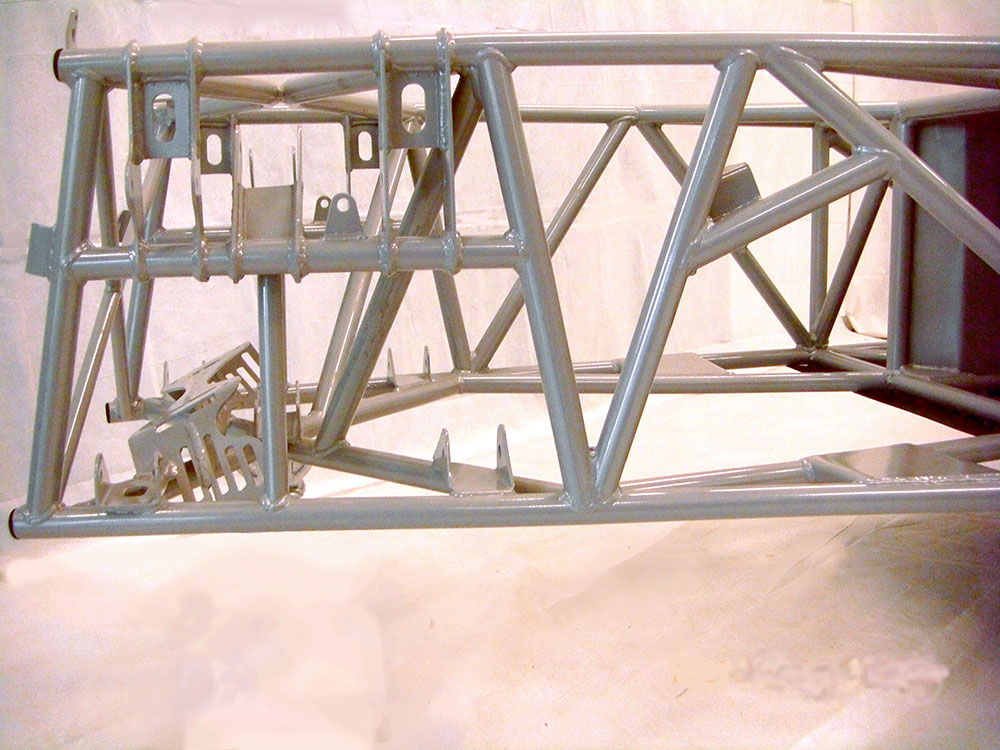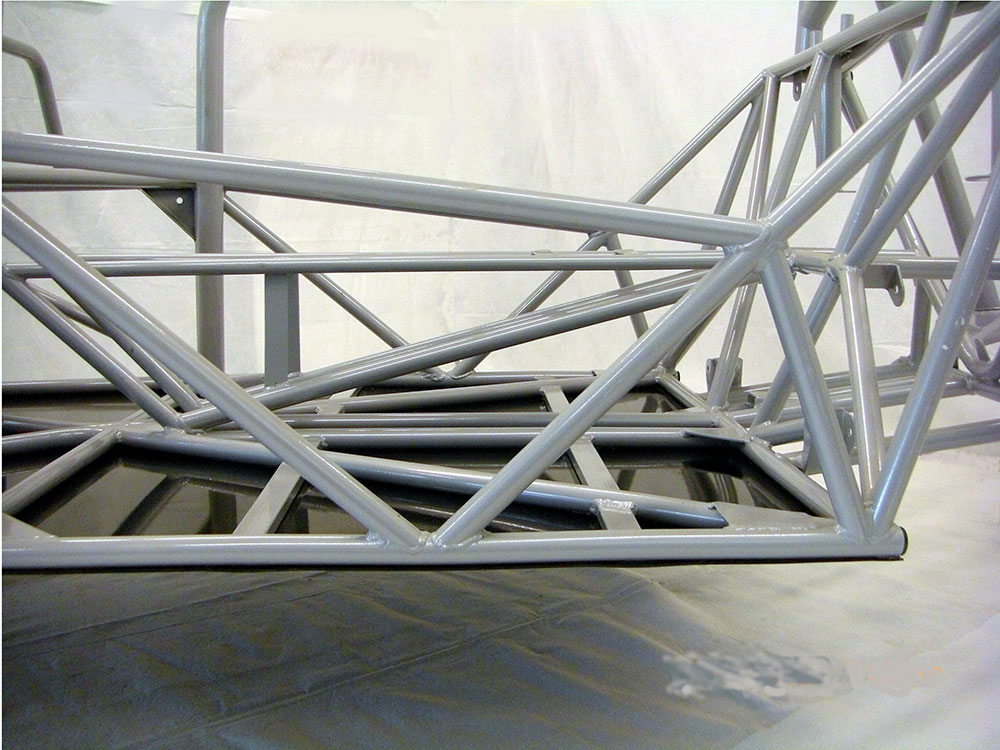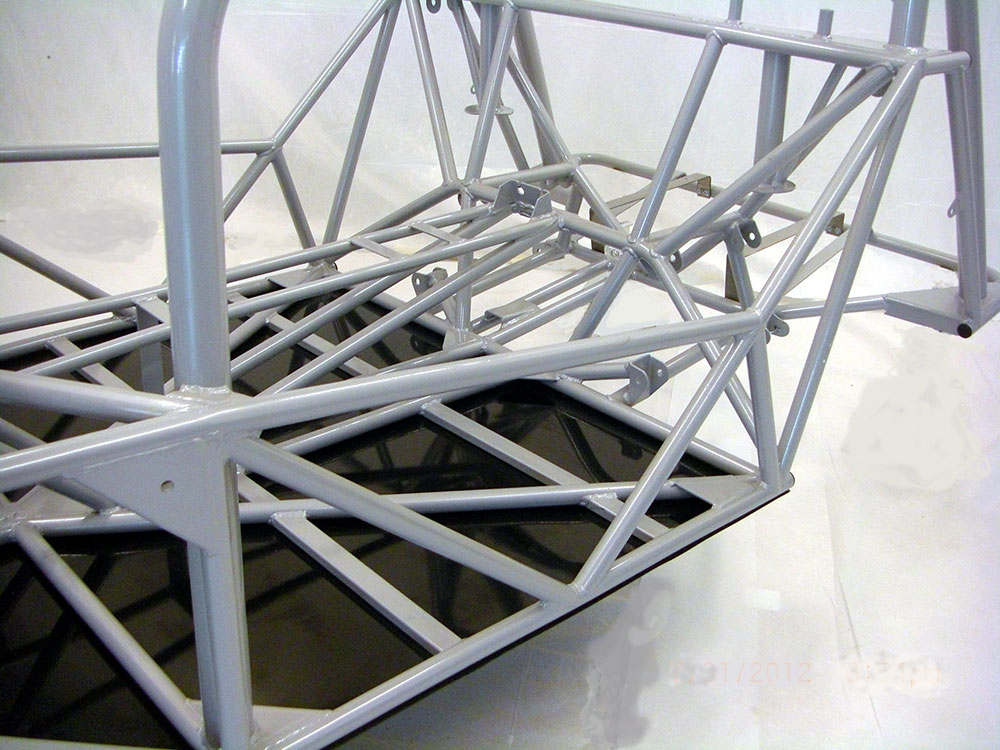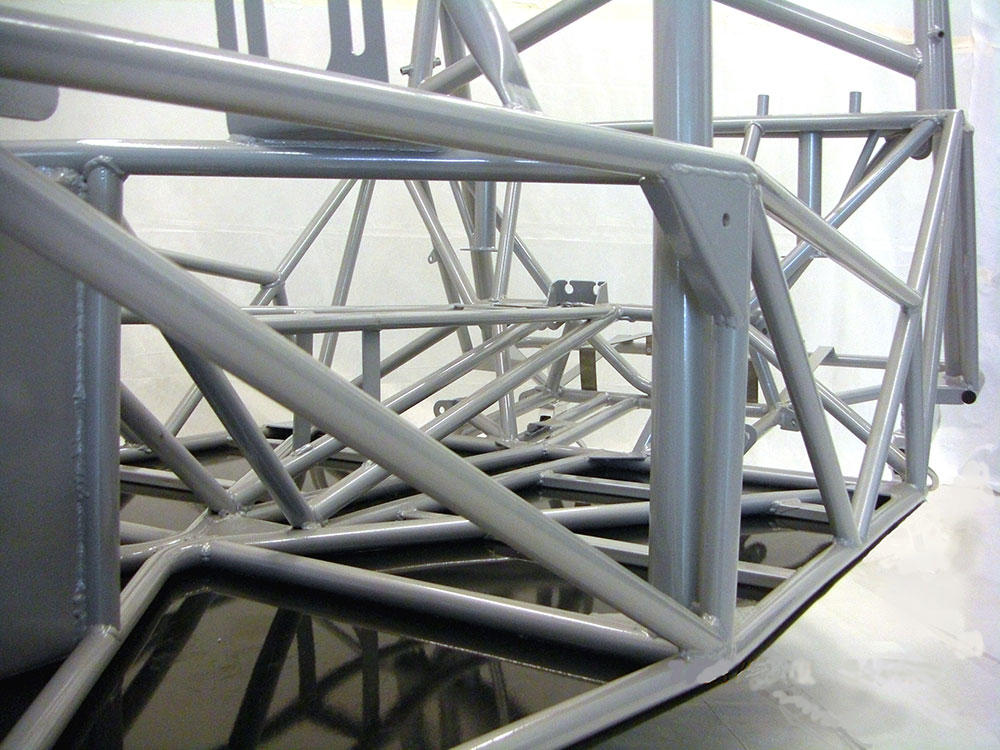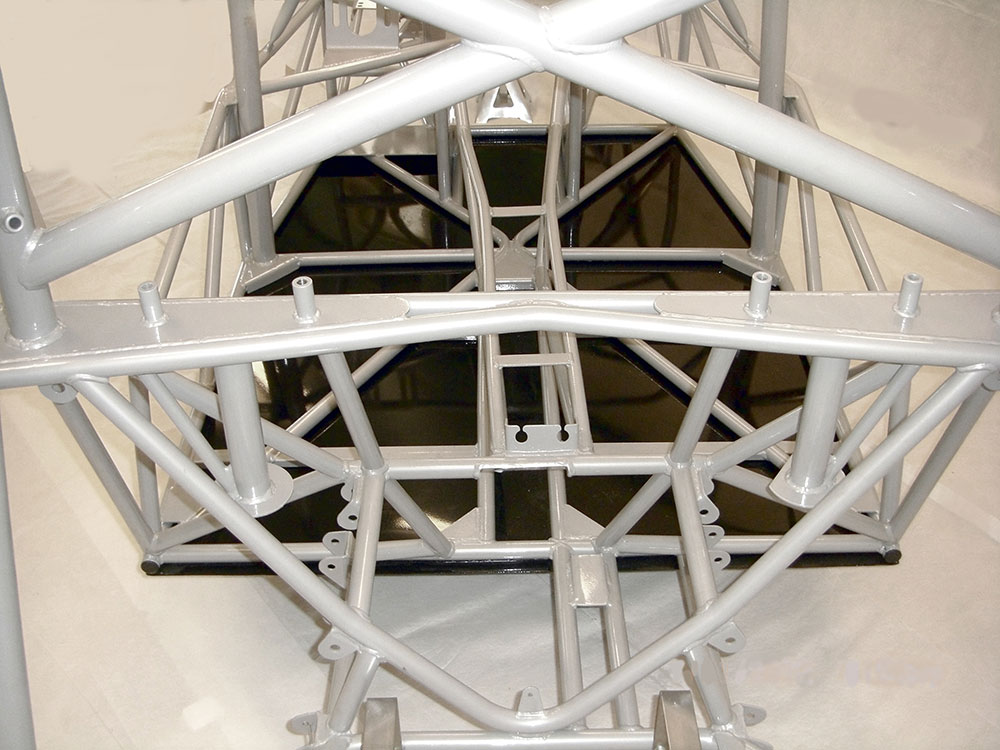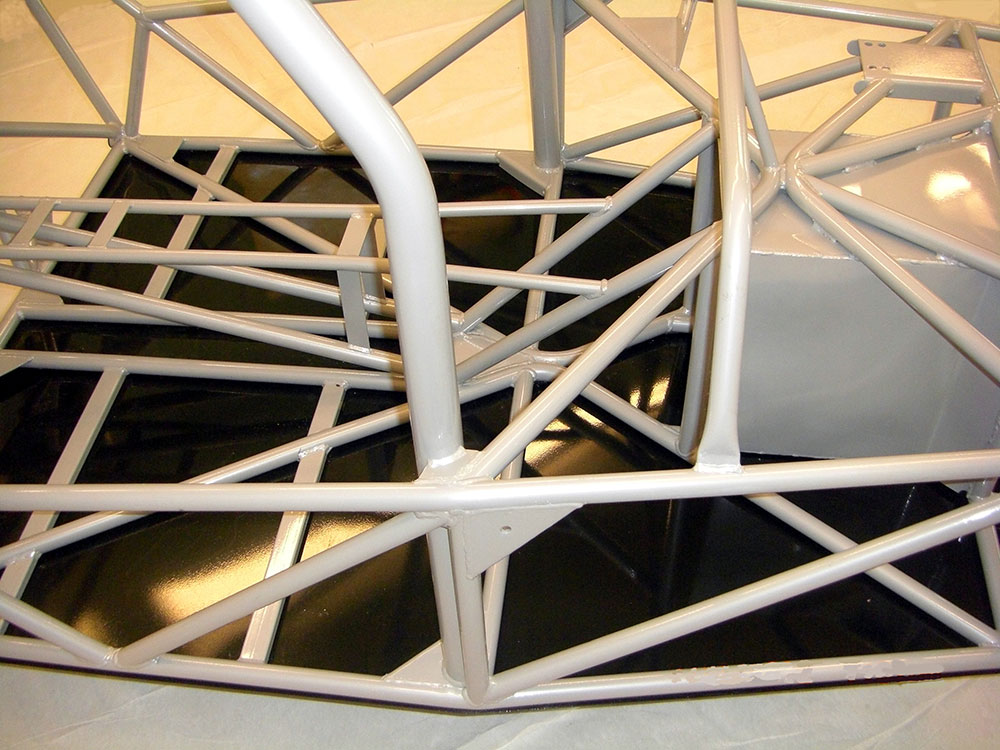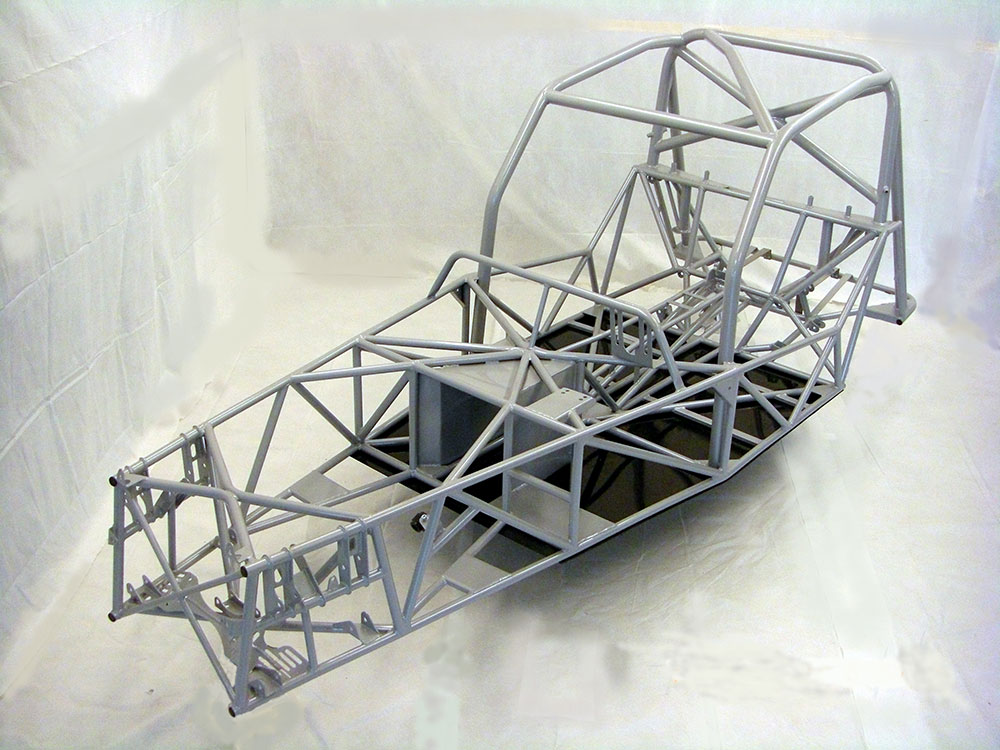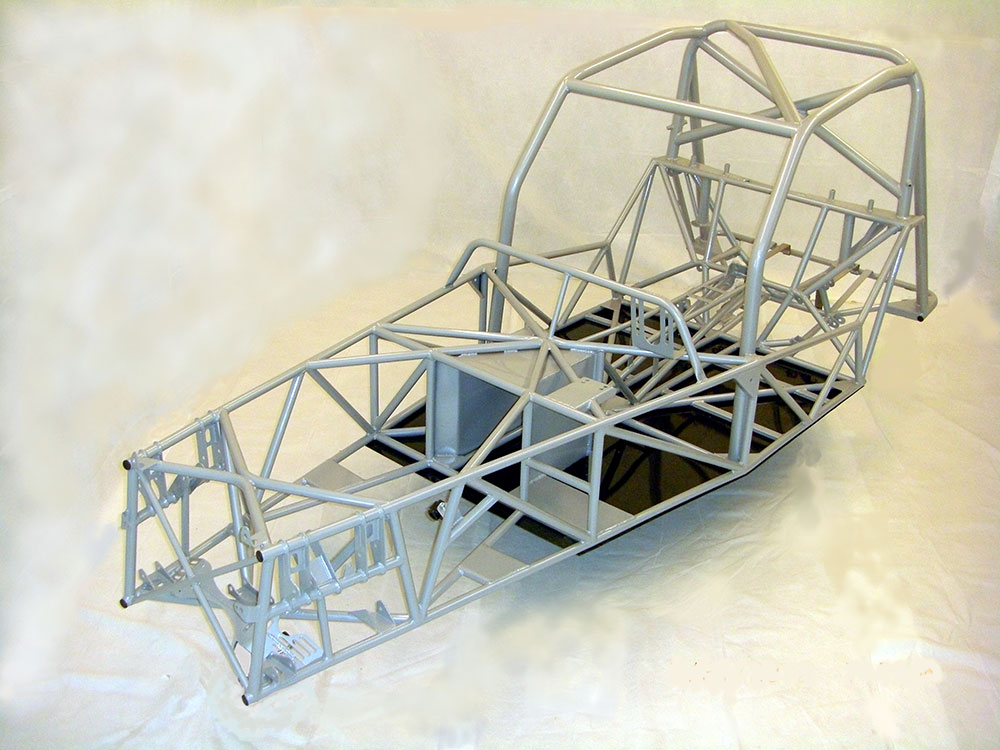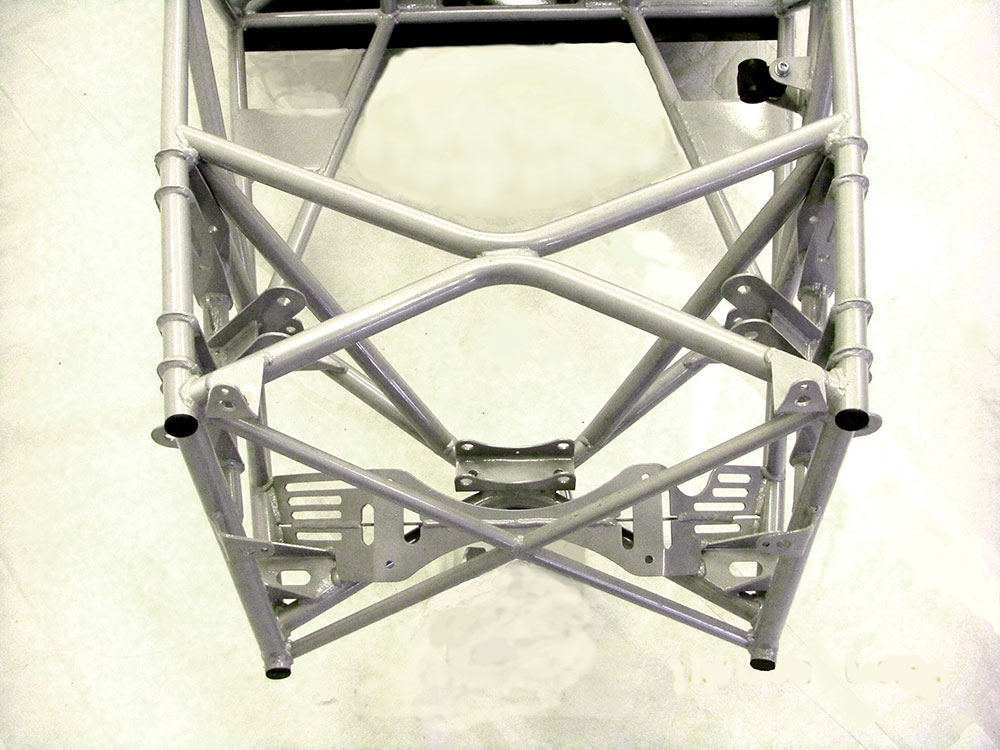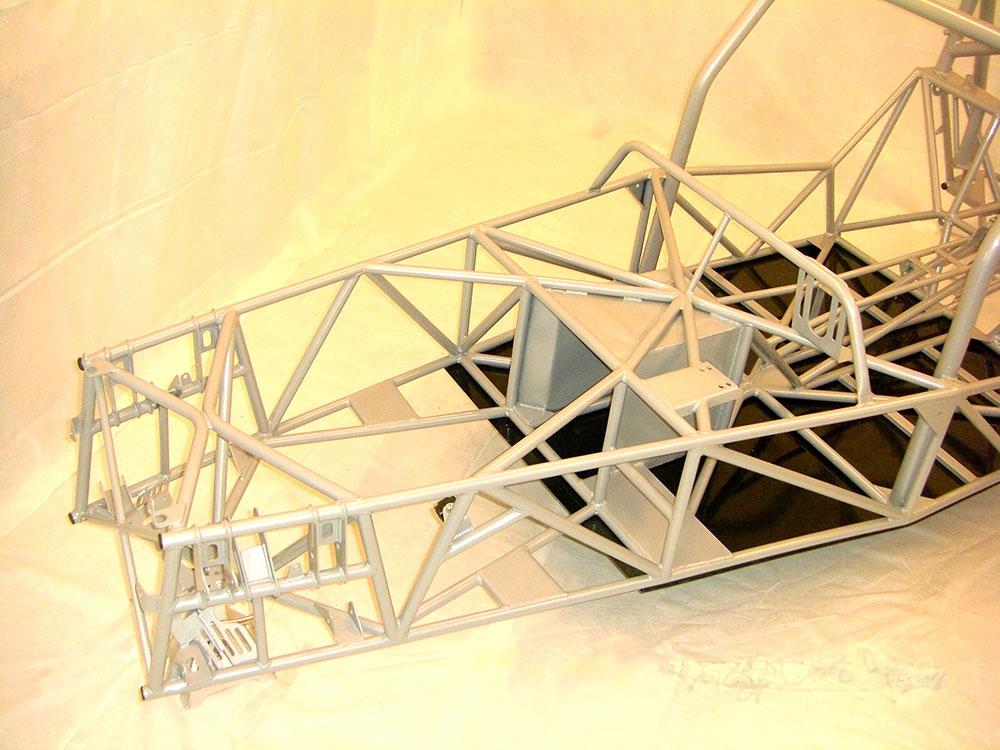 A premium frame is the foundation for all VortX RT models. High quality and a visual delight to look at, this fully triangulated frame is of all round tube construction. The additional triangulation and round tube construction makes a torsionly superior structure that pays benefits on the road and track.
The VortX chassis is able to accommodate drivers as tall as 6'-6". This should please many of taller stature who want a seven style car and disappointedly found out they could not fit!
All current VortX models are 4 wheel independent suspension and use inboard front suspension. This race proven suspension is designed for optimum grip on the track and refined for the road. A pushrod off the lower control arm operates a bell crank that pushes on the in board mounted coil over damper unit. All geometry whether it is using the Miata parts or the all MNR based suspension is optimized for maximum cornering and is devoid of any bump steer. A new quick ratio rack is part of the package. New for 2016 is available pushrod rear suspension upgrade!
The high quality fiberglass bodywork is unique in that it is uses a single-piece main tub that is easier for the builder to locate than one where the sides are separate to the rear body work thus cutting hours off the assembly time. The front and rear fenders, nose cone, scuttle and engine hood (bonnet) are separate pieces that can be replaced independently if needed for economy of repair. The VortX has a distinctive scuttle and attractive nose cone that is aerodynamically superior to the typical 7 style nose and offers improved airflow to the radiator for cooling. A new offering is an optional rear diffuser which is proving to be quite popular.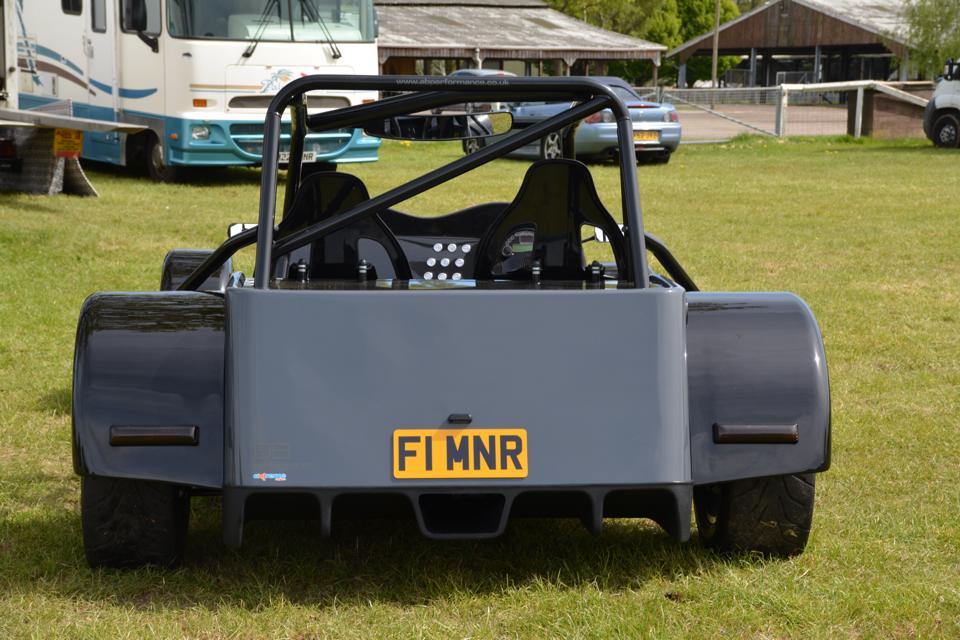 Every VortX is unique and is custom built to each customers specifications and intended use. MNR manufactures roll bar height to suit customer body type. The customer will supply Fastcraft motorsport dimensions, and like a good tailor, MNR will build roll bar height or safety cage to suit. Over 150 colors are available and body parts can be supplied mix or matched, it is your choice, have fun picking out the colors to personalize your custom car.
There are several engine drive train options available including motorcycle power plants. Please consult with Fastcraft agent for details.
The Fastcraft supplied VortX RT component packages are very complete and include just about everything you need (except noted donor parts) to complete your car. This saves time and money and allows you to start your build and continue without interruption so you can get on the road or track sooner, preferable both.
The best reason to consider a VortX is the driving experience. The experience starts before you even start the car with an open wheel racer feel seating position. The VortX RT handling is razor sharp as can only be derived from race track proven refinement. The car is well balanced and encourages a driver to improve and develop his driving skills. Depending on engine selection and power adders (such as a turbo) the acceleration is either fast or very very fast. A passenger is often quoted as being "inspired" and as an owner you always come back from a ride with a grin on your face.
To quote Ian Stent from his review in Complete Kit Car magazine: 'it feels like a competition tool that's escaped from the track (but, vitally, without the compromises in ride quality that might infer.)"  
If you enjoy driving for pure pleasure and sport and understands the feeling of accomplishment of executing a difficult series of corners or the satisfaction a good lap time can provide, then the VortX RT is a car worthy of your consideration. I stated at the beginning of this article the MNR VortX RT is more than a replica.
 Indeed, it is much more!