You may be asking yourself, Is motorsports for me?  
What type of motor sport is best for me? Can I do It? How do I get started?
I would like to make a few comments and recommendations about how you can get involved in motor sports.  
Your road to motorsport often starts after you finished your build and go for a drive.
 You feel exhilarated as you turn off the ignition of your VortX. You just arrived home from a back road rip and this high level of performance is thrilling and addictive. You feel good and you want more. You are hooked. You know the VorX RT that you built with your own hands has considerable more potential and is ready and willing. Now you feel confident and ready to expand the performance envelope.
Go ahead!
just, be Smart be Safe
Take it off the road
The full performance of VortX  should only be maximized on a closed course after instruction and  the help of driver coaching. 
But how do I get started? Of course you will have many questions that need answers.
So if you are considering driving on a racetrack and want to learn how to get started and some answers to your questions.
These excellent resources shows you how to get started in the fun of motorsports. 
You will learn motorsports is not just about wheel to wheel racing.
This guide will teach you how to get onto the racetrack and get the proper coaching. There are many ways to participate from Track days, HPDE,SOLO, Time Trials all the way to NASA Super Touring Pro Racing.
After you visit  "Go ahead and take the wheel"  you can really appreciate the VortX RT for it's versatility. It is quite rare for a car to deliver so much performance in so many of the disciplines of motorsport and even more rare to do them all excellently. 
The MNR VortX can be your steady motorsport companion all the way up the motorsport ladder from just hanging out at car shows to getting out the track and as you progress, this same MNR VortX  can take you all the way to Pro level racing when  equipped with proper safety equipment. Fastcraft motorsport can make recommendations for mandatory equipment to compete at the various levels of motorsport.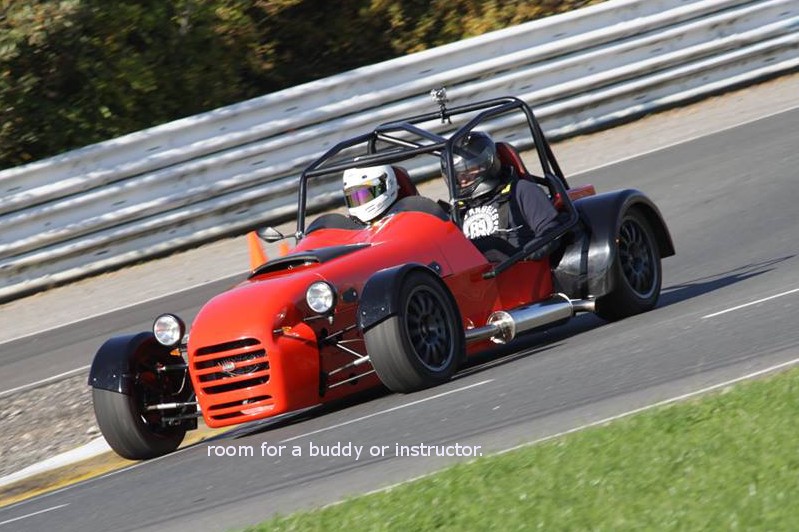 As the owner of a lightweight pure performance car like the VortX motorsport can be a participant sport. It is up to you to decide. 
Dream it, Build it, Live it.